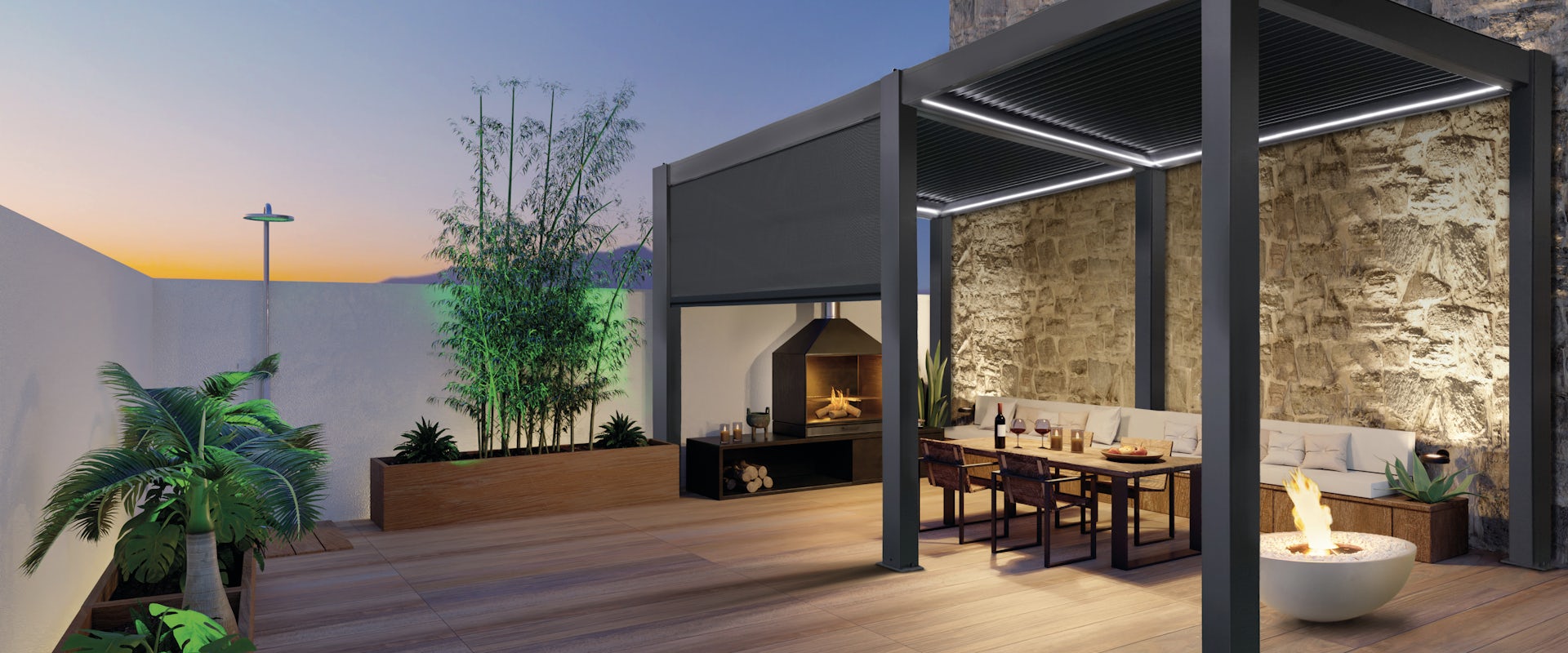 Sharing quality time outdoors
Our range of high-quality pergolas combine style with shade and protection for your outdoor area. Robustly constructed from powder-coated aluminum, Vortex™ Pergolas make a stunning addition to any outdoor space.There are three sizes and two colours (white and charcoal) to choose from, plus LED lighting with every pergola and optional blinds for added privacy. Best of all, they have motorised louvres you can open and close with the push of a button.
About our Pergolas
Enjoy your outdoor space year-round with a stylish and durable Vortex Pergola.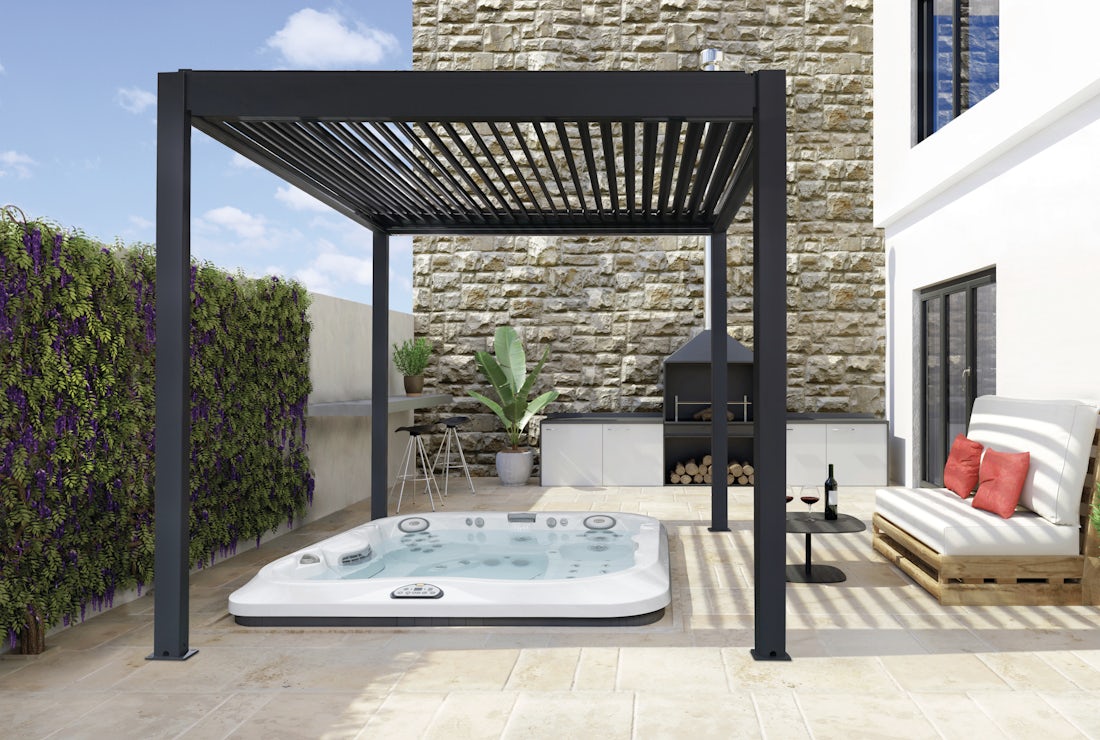 Shelter and protection
Protect your family from the elements with these stylish yet oh-so-functional shelters. With a Vortex Pergola you can make the most of the sunshine hours, avoid harmful UV rays and enhance your outdoor area.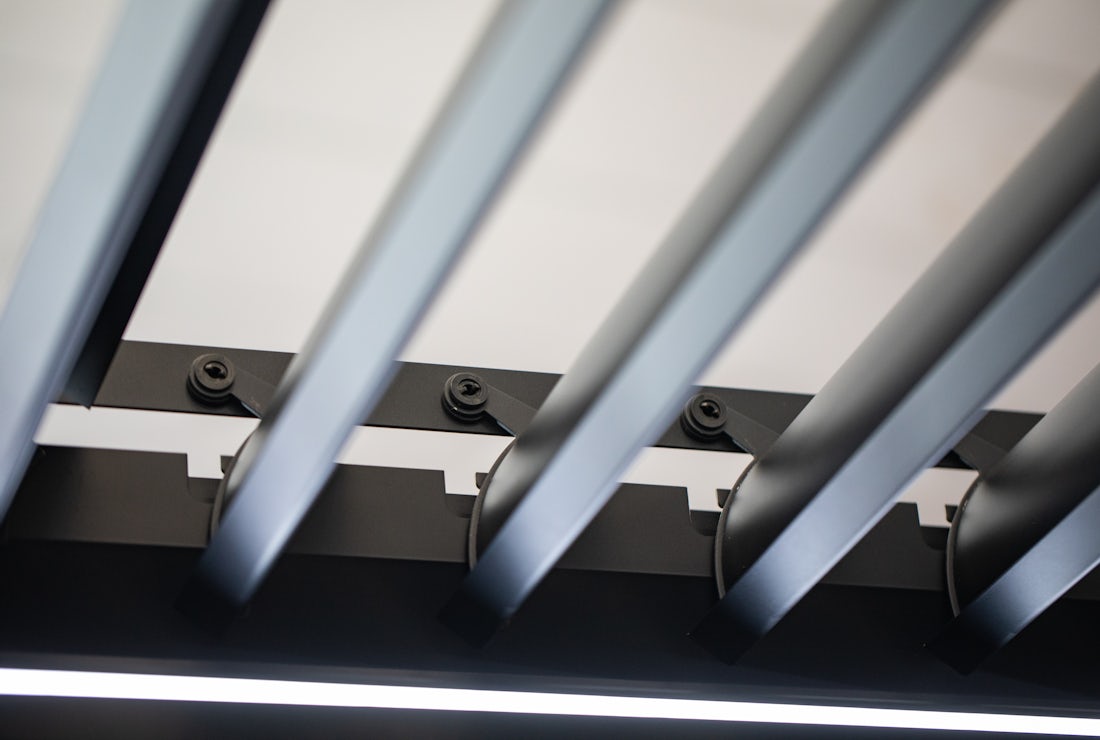 Motorised Louvred Roof
Motorised louvres mean no more cranking. Vortex Pergolas can be quickly and easily opened or closed with the push of a button, using the remote or post mount control.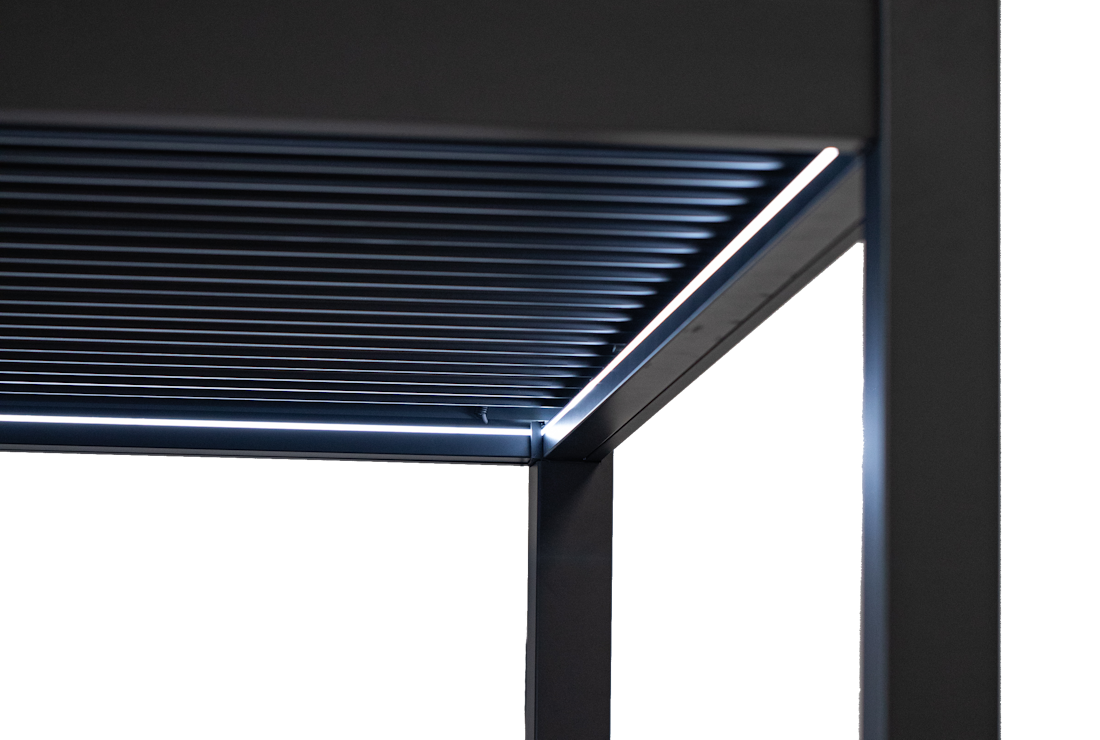 LED Lighting
Extend the time you spend in your outdoor space and create an amazing evening atmosphere with built-in LED light.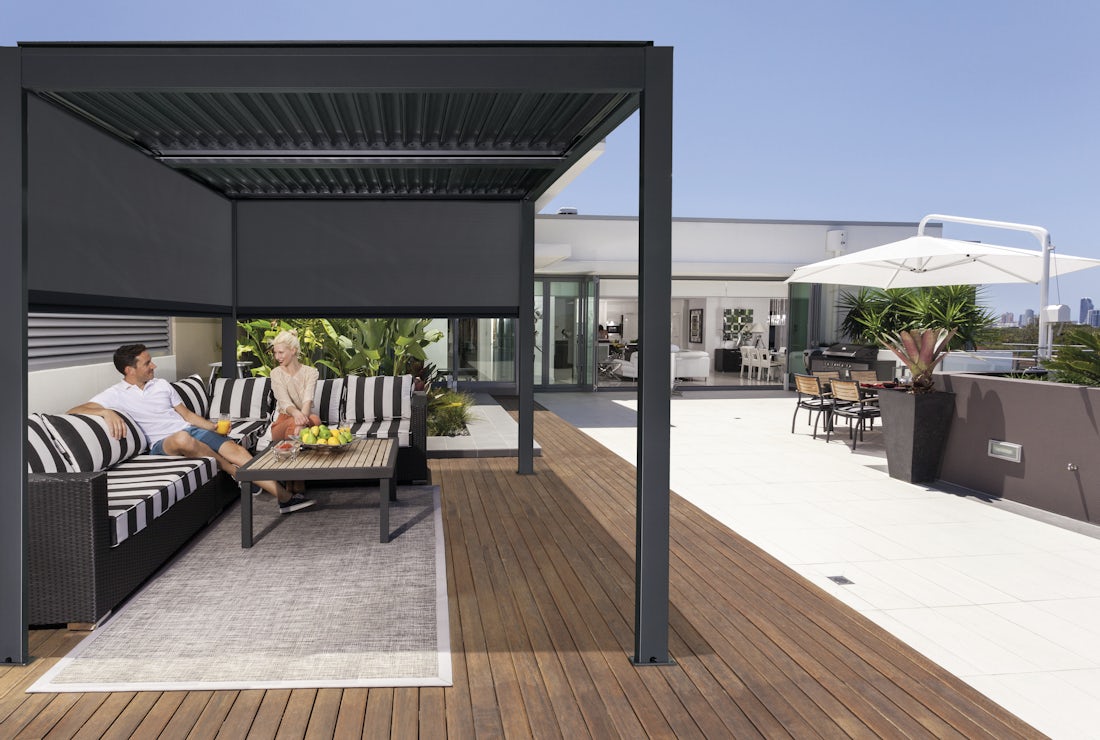 Privacy blinds (Optional extra)
High quality and easy to operate, Vortex Pergola blinds provide added privacy and protection from the sun. Made with solution-dyed UV resistant material made from 75% VC and 25% Polyester, offering up to a 94% UV screening. Blinds sold separately.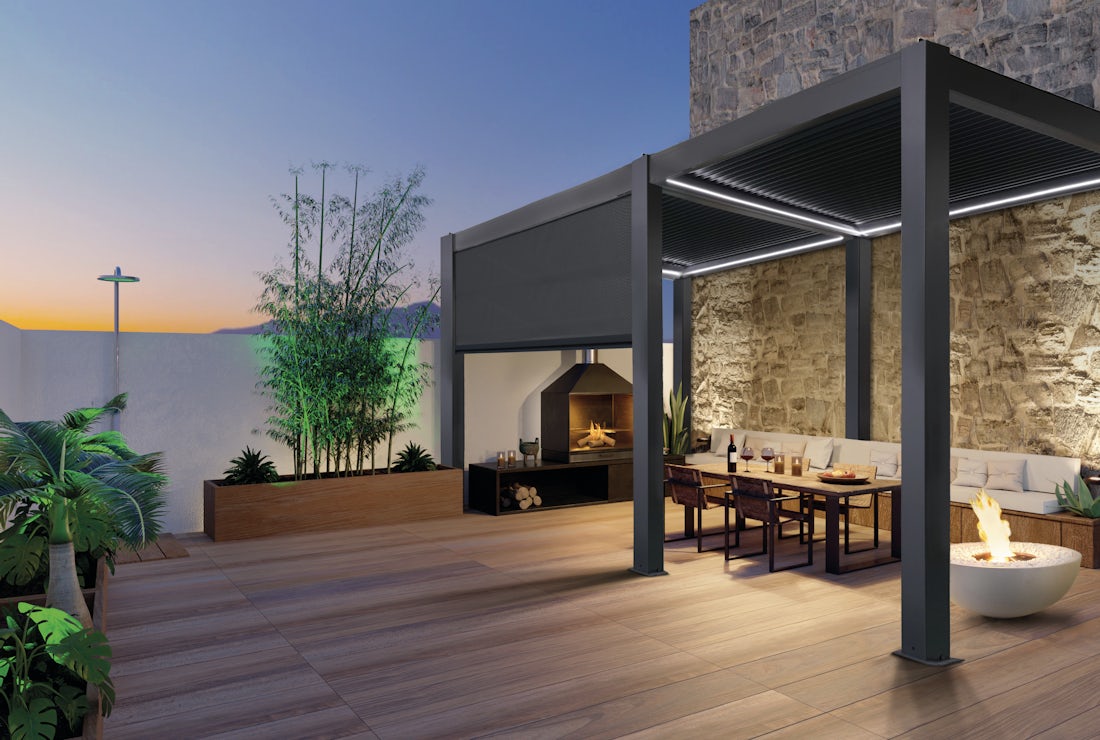 Built to last
Architecturally designed, built from hard-wearing anodised aluminium, and created to help you make the most of your outdoor oasis!