Vortex Pergola™ 4600
Dimensions

From 4.00 x 5.75 x 2.70
Why choose a Vortex Pergola™ 4600?
Sharing quality time outdoors with family and friends is one of life's great pleasures. What isn't fun though, is the damage caused by the sun. Not to worry. With a Vortex Pergola, you can make the most of the sunshine hours, avoid harmful UV rays and enhance your outdoor area at the same time. For spa owners, sunblock is one of the worst things for clogging up filters and deteriorating spa water. Covering your spa with quality shade reduces the need for sunblock and that means cleaner water and less maintenance!
Features
Shade and protect your family with this Vortex Pergola™ featuring remote-controlled motorised louvres for easy operation and LED lighting for night entertaining.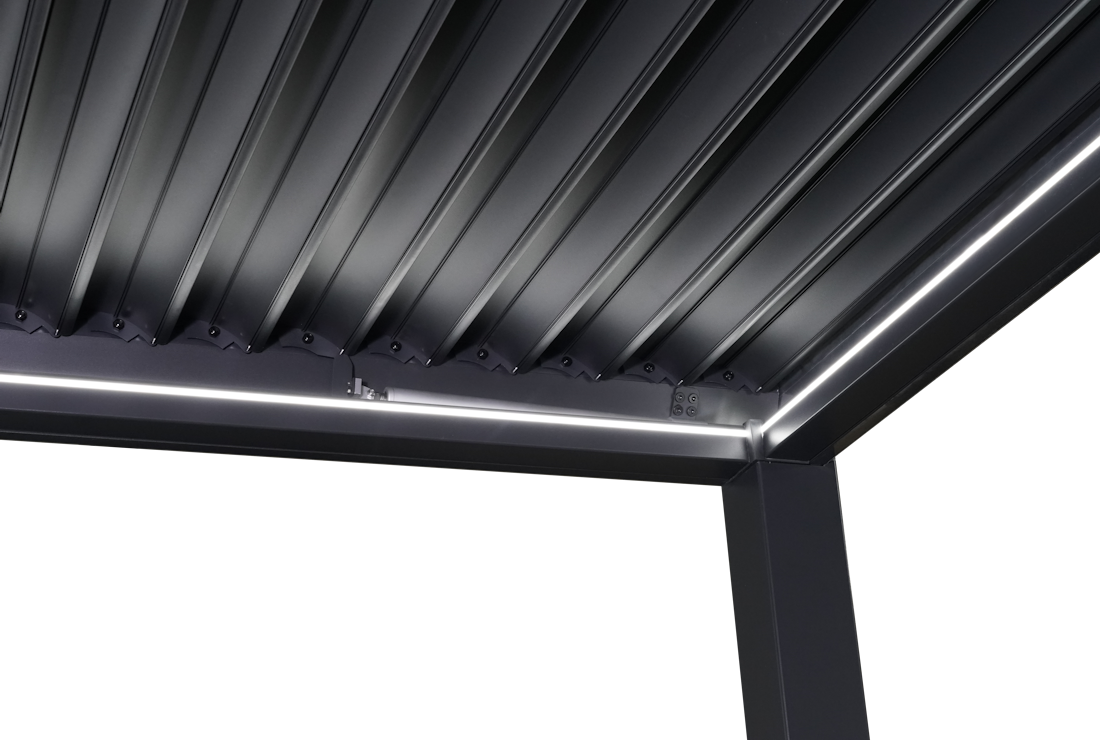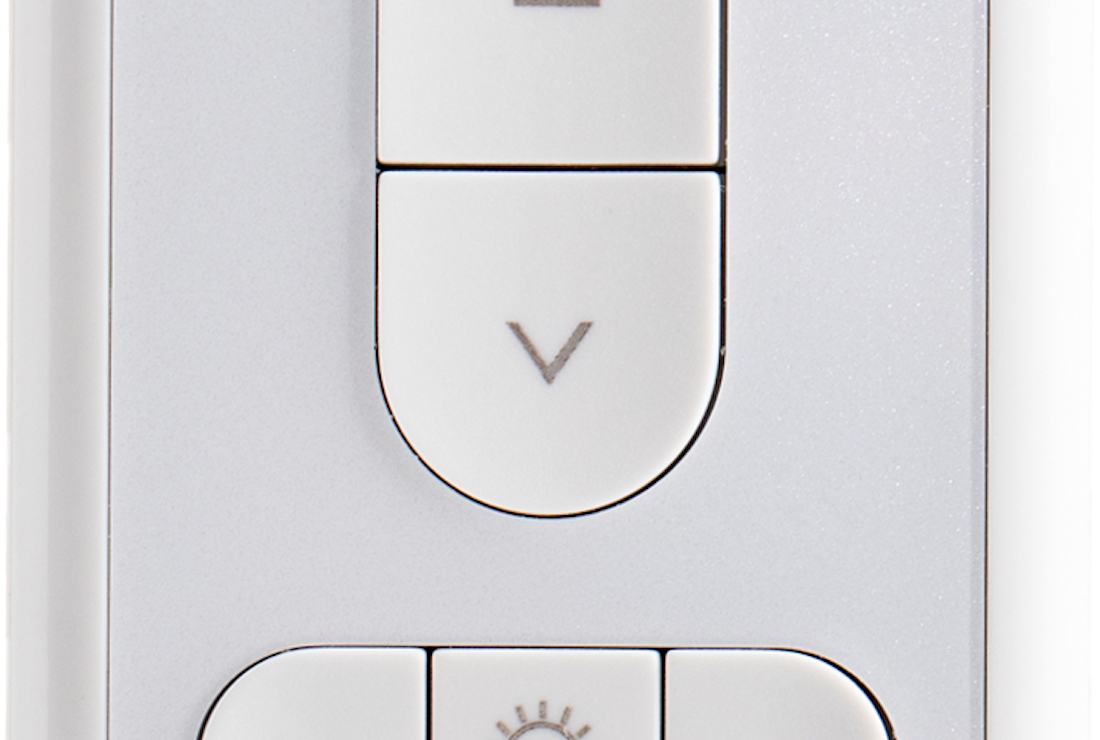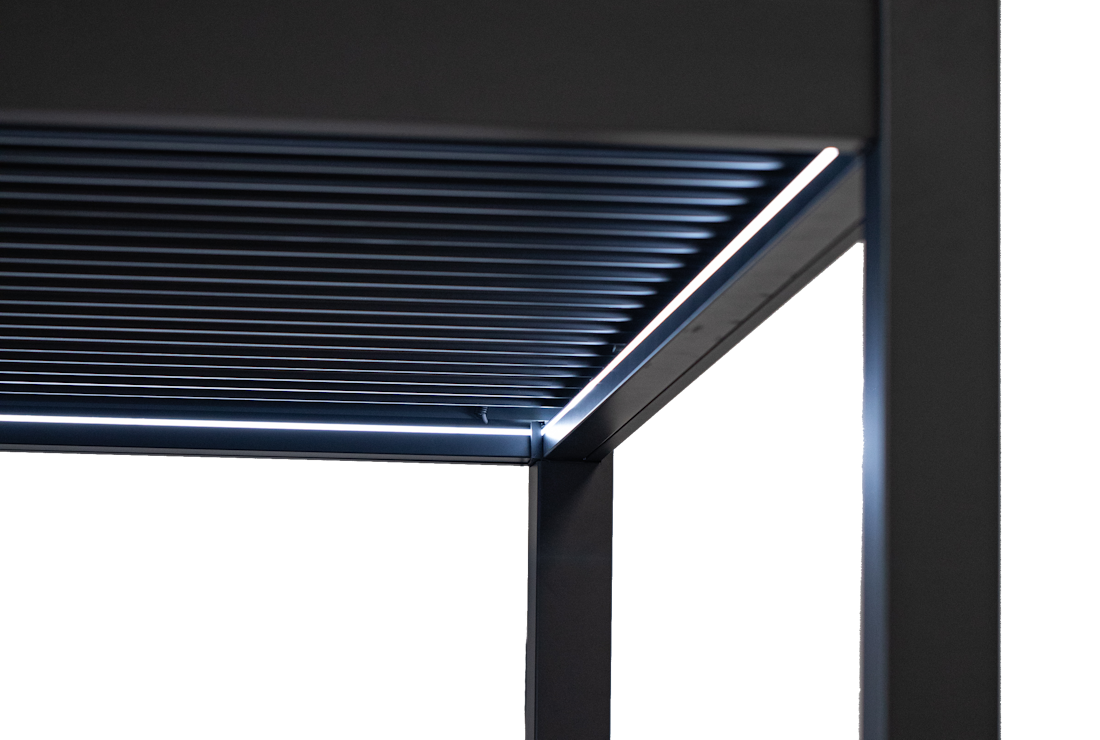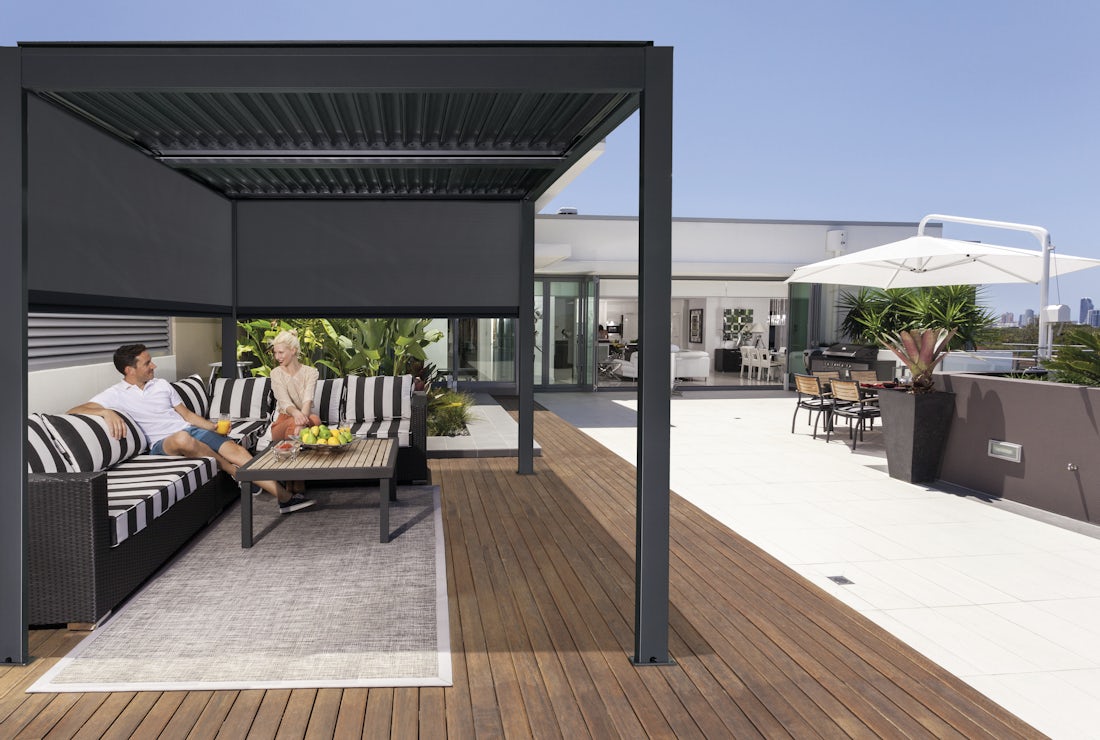 Pergola privacy blinds (Optional)
High-quality, easy-to-operate blinds provide added privacy and protection from the sun. The blinds are made with solution-dyed UV-resistant material made from 75% PVC and 25% Polyester offering up to a 94% UV screening. Each blind is sold separately, and you might require multiple blinds. *May be shown on different pergola models. *
Superior posts
All Vortex Pergola™ models utilize industry-leading 120mm wide powder coated aluminium posts for added strength and stability, so you know your pergola will stand the test of time.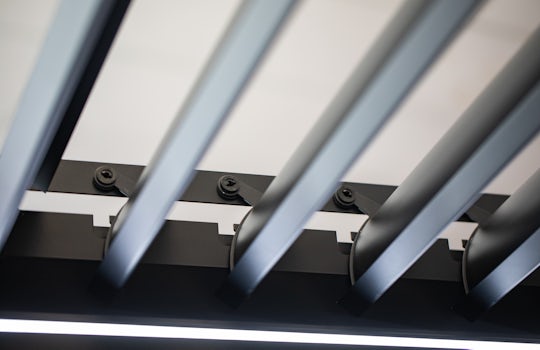 Pergola louvres
These powder-coated louvres are tough yet elegant and will protect your family from the elements for years to come. They go from fully closed to 110° open.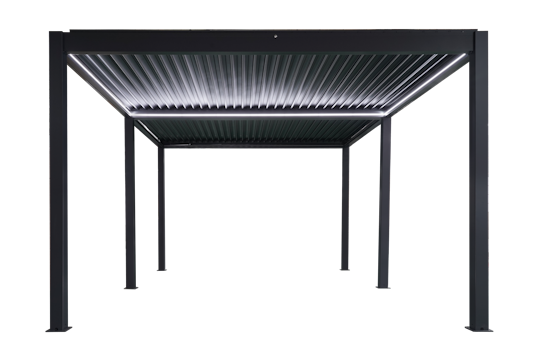 Added height
Everyone prefers high ceilings in their home and while some pergolas are only 2400mm high, each Vortex Pergola™ boasts an extra 300mm so you get that open air feeling and also have options for taller people and even swim spas.
Specifications
Vortex Pergola™ 4600 Model Specifications. The Vortex Pergola™ 4600 is built to exacting specifcations using top quality-materials. This pergola is intended as a semipermanent structure. Please contact your local council for semipermanent structure approval requirements.
Specification Sheet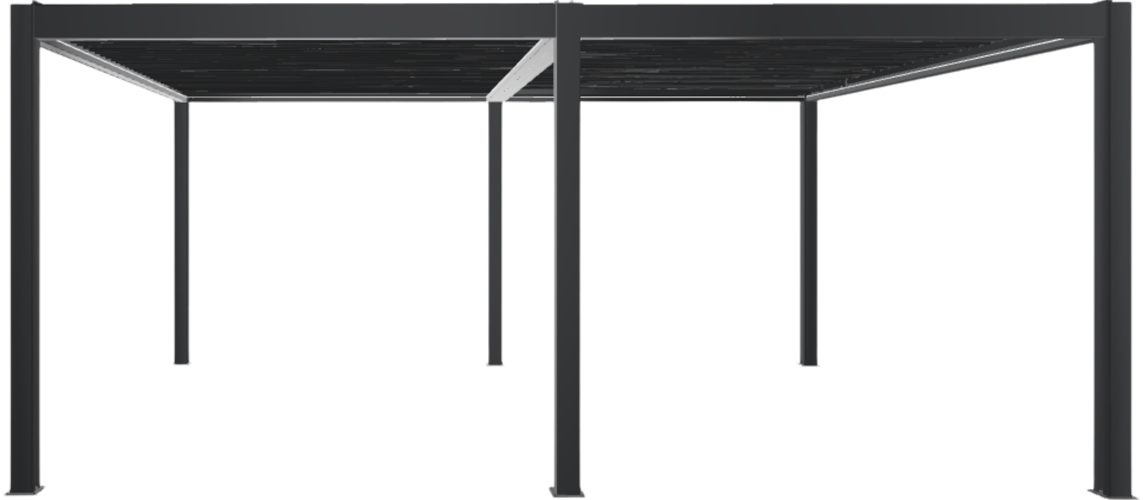 5748 mm
2700 mm
| | Pergola™ 4600 |
| --- | --- |
| Available Pergola Colours | Charcoal - (aka) RAL 7016 anthracite grey or White - (aka) RAL 9016 traffic white |
| Louvre Operation | Motorised |
| Control Method | Remote and post mount control |
| Colours | Charcoal or White |
| Lighting | LED Strip |
| Power Requirements | 10 Amp Circuit |
| Frame & Louvre Material | Powder Coated Aluminum |
| 4600 Outside Length & Width Dimensions(mm) | 4005 x 5748 |
| 4600 Outside Height(mm) | 2700 |
| Recommended Foundation | Concrete (Check with council) |
| Installation Compliance | This pergola is intended as a semi-permanent structure - Please contact your local council for semi-permanent structure approval requirements. |
| Electrical Certification | Yes |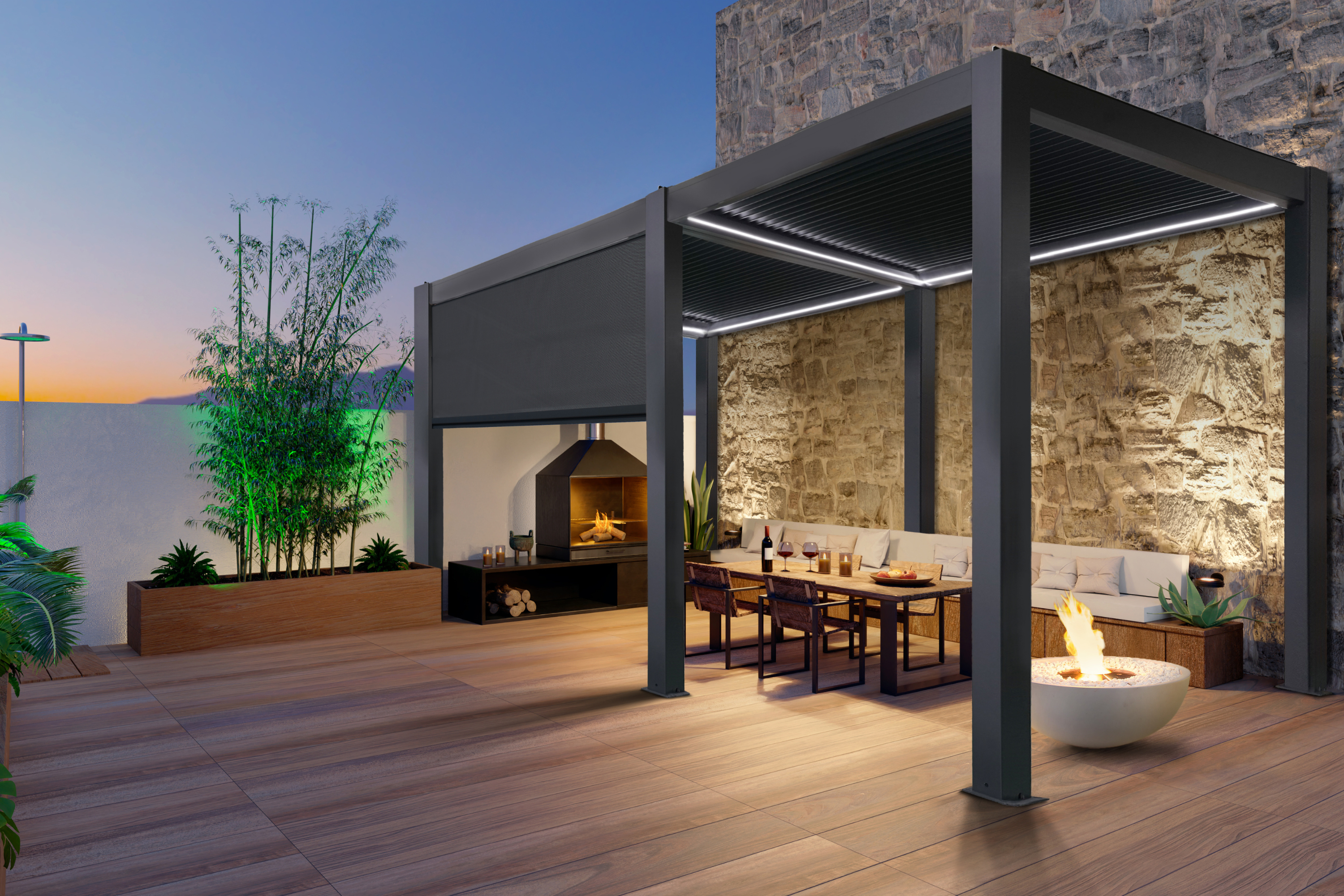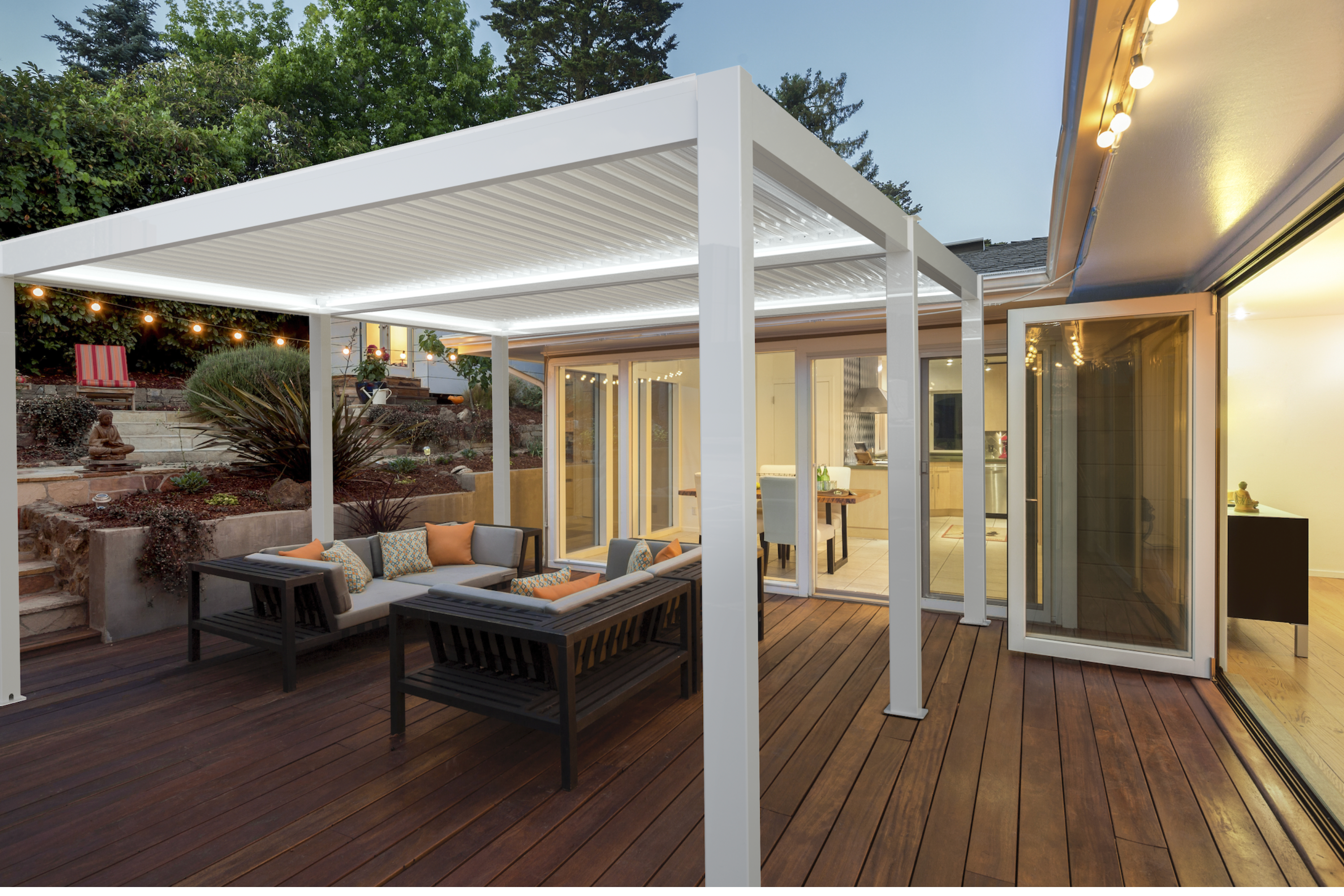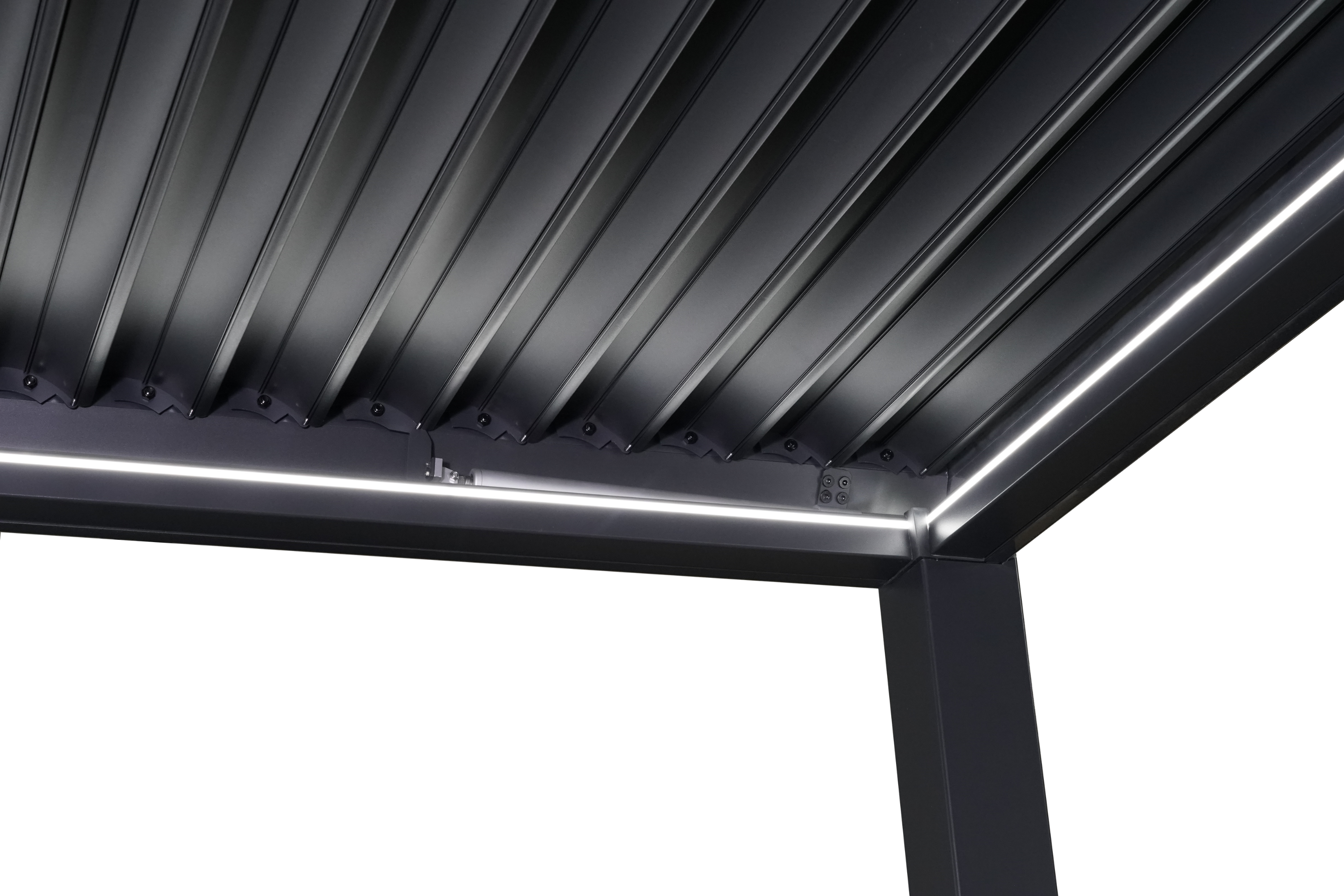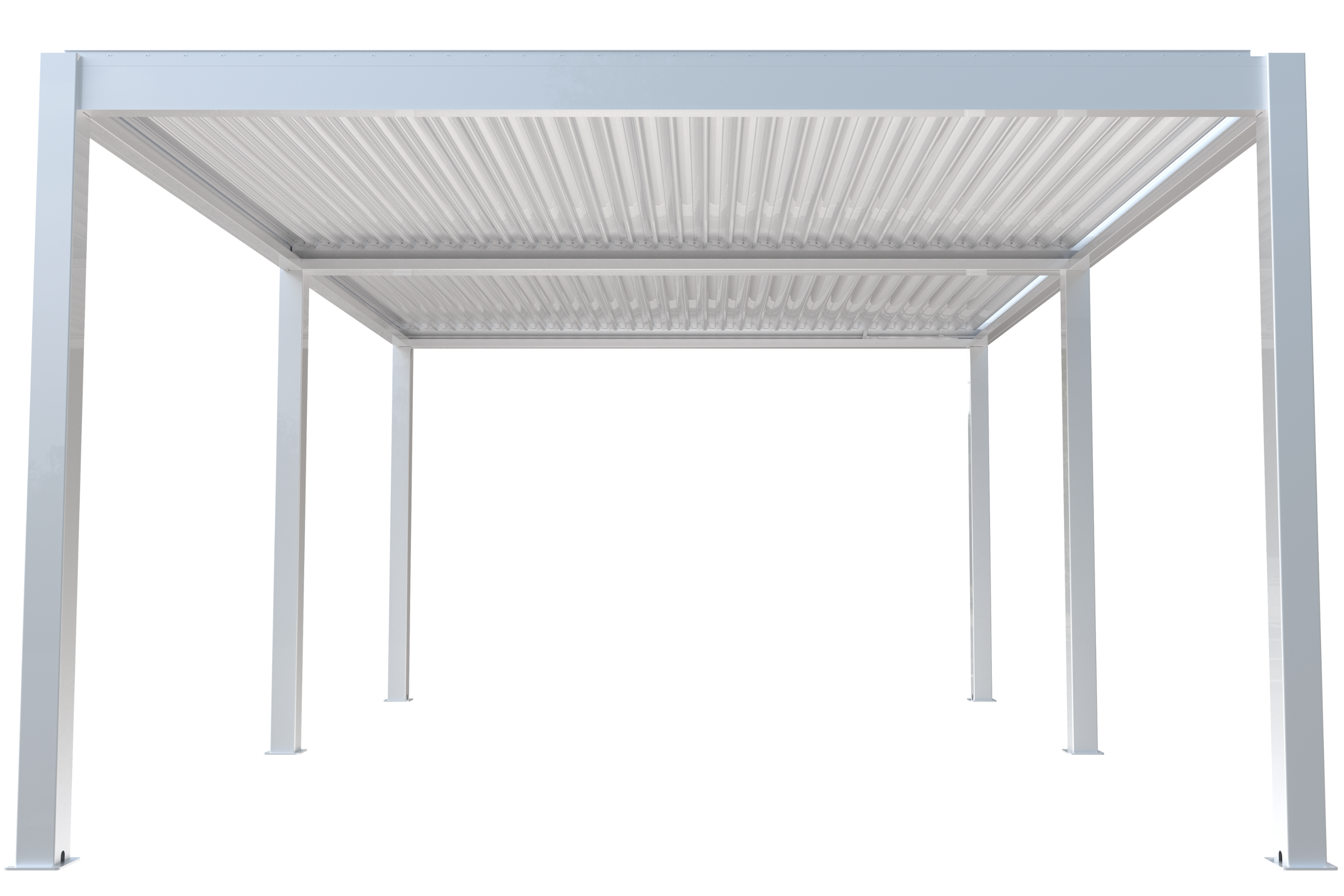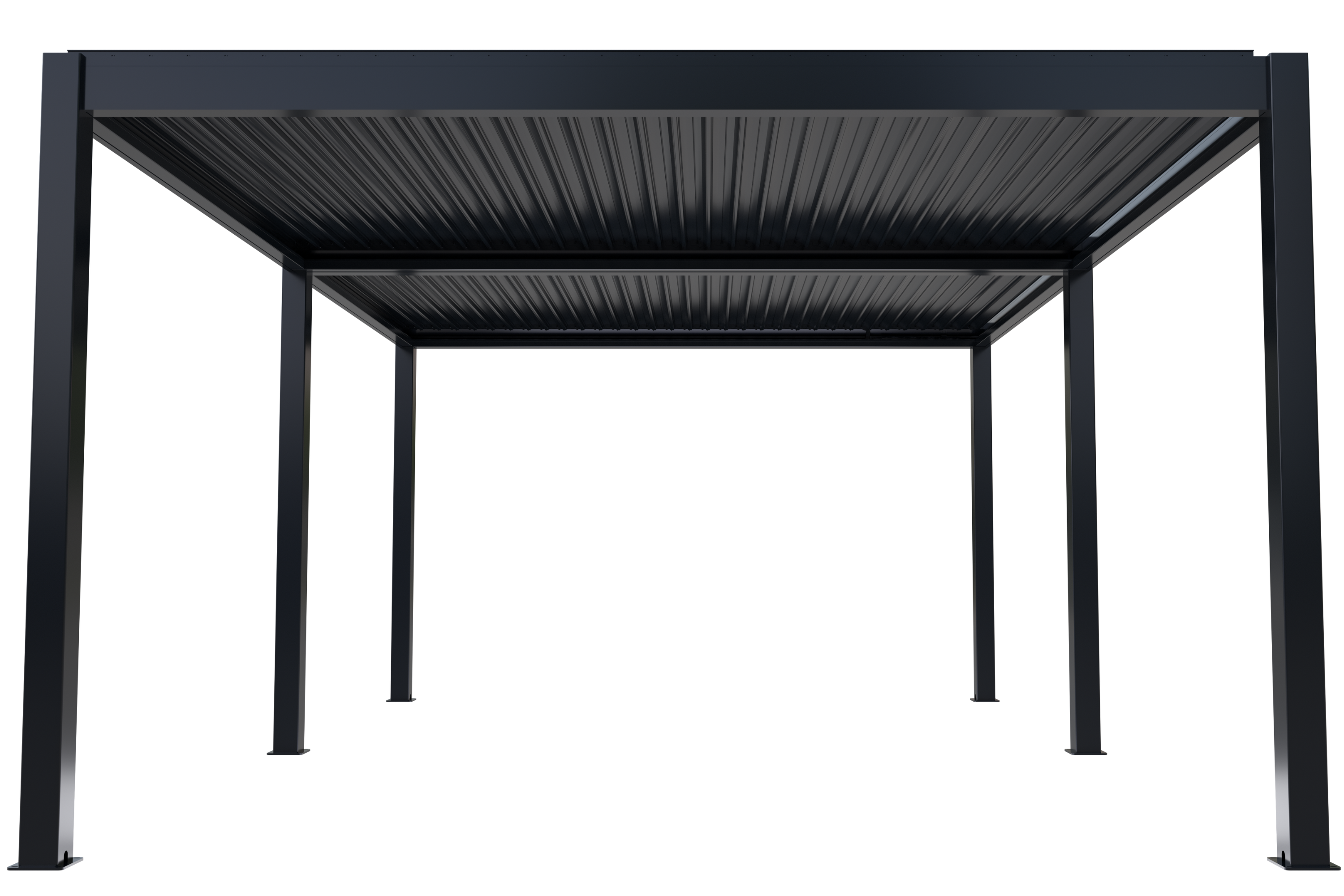 Warranties
You can rest easy knowing that all Vortex Pergolas™ are covered with industry leading warranties.
Download Warranty
5-Year Structural Warranty
Vortex Pergolas warrant the structural integrity of the pergola frame against defects in workmanship and materials for 5 years subject to the limitations, conditions, and exclusions expressed in the warranty.
Pergola Component Warranty
Vortex Pergolas come with a 1-year louvre, powder coating, lighting, motor and electronics warranty. This warranty does not cover damage caused by incorrect use.
Vortex Pergolas™ 60-day money back
Spa World covers Vortex Pergolas™ with the Spa World 60-day money-back guarantee. T&C's apply.